deen intensive 2019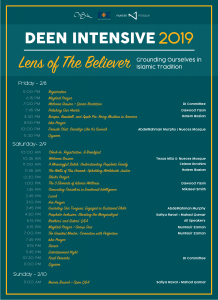 Lens of the Believer | Grounding Ourselves in Islamic Tradition
The Prophet Muhammad (S.A.W) said, "You will not come back to Allah with anything better than that which came from Him, i.e. the Qur'an." [Sahih]
Fourteen hundred years after the dawn of Islam, it has become challenging for us to place the Qur'an and the teachings of the Prophet at the core of our lives as we navigate the complex and contradictory issues within our society. We are often confused by our life situations and need a sound framework to reference. In order to ground ourselves in Islamic tradition and correctly apply it to our daily lives, we need a fresh look of Islam that is grounded in the Qur'an and Sunnah, as they have been sent down to us by Allah (SWT) as guidelines for maneuvering every possible aspect of our lives.
Join us as we as an Ummah gain insights into how comprehensive and applicable the Qur'an and the Prophetic teachings are to the complex societal issues of our daily lives and learn the importance of invoking Islamic tradition as we confront the issues we are faced with. Insh'Allah, by the end of this conference, we will unlearn and relearn Islam them through the lens of a Believer!
"Deen Intensive is a wonderful weekend to spend orienting your life towards pleasing Allah (swt)…" -Rawand Abdelghani
"An opportunity to find out who you are and what you truly believe." – Abdul Aziz
Deen Intensive
Immerse yourself in a weekend full of beneficial knowledge!

Engage with inspiring knowledgeable speakers!
di 2019: Lens of the Believer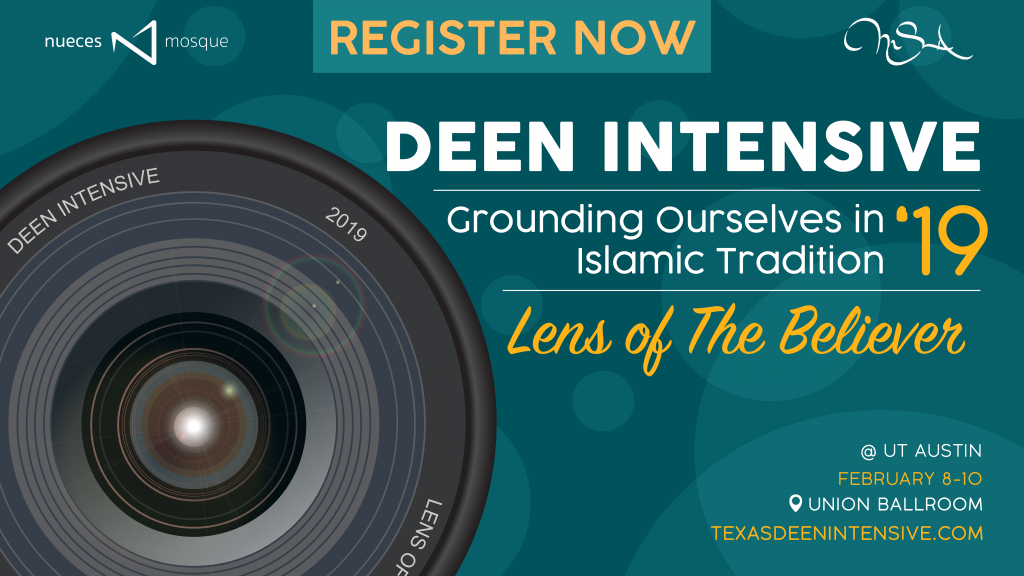 Deen Intensive is a weekend long, intimate educational Islamic conference at the University of Texas at Austin, hosted by the Texas Muslim Students' Association and supported by Nueces Mosque, and MSA Lone Star Council (LSC). Established in 2006 by Texas MSA, Deen Intensive is growing each year, and not only serves the Austin community, but also the entirety of the Texas Muslim population. Deen Intensive is a gathering that serves to educate individuals on different areas of Islam through rejuvenation and spiritual growth. Last year's topic was "حب | Unification of the Hearts."