Looking back: deen intensive 2018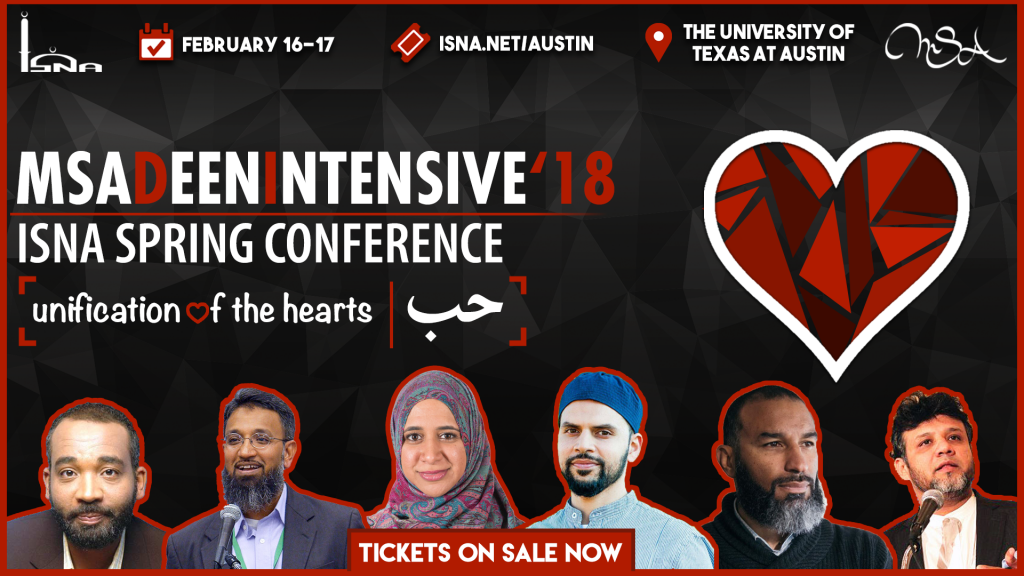 "Deen intensive is a wonderful weekend to spend o a ienting your life towards pleasing Allah (swt)…" -Rawand Abdelghani
"An opportunity to find out who you are and what you truly believe." – Abdul Aziz (Tech4Cash)
Deen Intensive
Immerse yourself in a weekend full of beneficial knowledge!
Engage with inspiring knowledgeable speakers!
حب
THEME COMING SOON
Stay tuned for details about our 2019 DI Theme!
Deen Intensive is a weekend long, intimate educational Islamic conference at the University of Texas at Austin, hosted by the Texas Muslim Students' Association and supported by Nueces Mosque, and MSA Lone Star Council (LSC). Established in 2006 by Texas MSA, Deen Intensive is growing each year, and not only serves the Austin community, but also the entirety of the Texas Muslim population. Deen Intensive is a gathering that serves to educate individuals on different areas of Islam through rejuvenation and spiritual growth. This year's topic is "حب | Unification of the Hearts."

UPDATES
Stay tuned for DI 2019 Speaker Reveals!
---